Meda says Royal is intent on breaking down the doctrinal barriers between left and right, with the aim of giving citizens more freedom to choose. (Financial Times, 20/10/2006)

There are three different biographies of Ségolène Royal on display at the Gare du Nord newsagent. I bought all of them to dip into on the train ride to Lens, where Royal was speaking at a Socialist party debate.
But at 7.22am on a grimy September Saturday, heading for three hours of intense - and probably dreary - political discourse, a copy of Stumbling on Happiness by the Harvard psychologist Daniel Gilbert seemed a more attractive option. This investigation into the psychology of happiness proved perfect train fodder.
According to Gilbert, man is the only creature capable of imagining the future. But our imaginations often construct futures at odds with rational expectations - causing unhappiness. Our imaginations can be tricked, swayed by emotion or outside manipulation. We are all vulnerable to "illusions of foresight".
Although this was scarcely his intention, Gilbert provided an arresting insight into the nature of modern elections, which are, after all, exercises in futurology. Do we vote for a candidate because of who they are or who we imagine them to be? Have French voters simply let their imaginations run away with the idea of electing their first female president? Are they dreaming of the day when Washington D.C. swoons at the feet of the glamorous President Royal, much as Jackie Kennedy bowled over France when she arrived in Paris a generation ago? As the train sped through the grey, flat countryside of northeast France, I wondered whether Royal was just an elegant vase in which voters were busily arranging the flowers of their dreams.
As the six potential candidates for the Socialist party nomination walked into Lens's ugly Pierre-de-Coubertin sports hall later that morning, there was no doubt about which politician most fired the imagination. The debate's organisers had insisted that all six should enter the arena at the same time to ensure they were not subject to a spontaneous "applause-ometer". But as the camera crews and photographers buzzed around the gaggle of candidates, it soon became clear that they only had lenses for Royal.
As she draped herself across a front-row seat, the photographers swarmed around the queen bee of the Socialist party - to the obvious irritation of the drone-like candidates sitting beside her. "Le Chiffon Rouge", a sentimental political ballad by Michel Fugain, boomed out of the loudspeakers:
"Pin to your heart a piece of red rag
A flower the colour of blood...
...The world will be what you make it,
Full of love of justice and of joy."
The debate had been organised by the Socialist party's Pas-de-Calais branch, known as one of the more radical, to give the leading contenders for the presidential nomination the opportunity to present their ideas before the internal election on November 16. Some of the party's heavyweights - known as les elephants - had suggested this would be the perfect occasion to trample the upstart Royal underfoot. Once members started focusing on substance rather than style they would see she was little more than a "bubble" inflated by an image-infatuated media. Once that bubble had popped, the party could focus on choosing a more serious candidate out of the two heavyweight former prime ministers and the three senior ex-ministers on show at Lens that day.
But, as so often during her quarter century in politics, Royal refused to read from the script that others had written for her. To a huge cheer from the audience, Royal billowed on to the stage, smiling at every corner of the hall as she waited for the din to die down. Dressed in a white jacket, she began talking to her audience in a simple, direct manner - albeit with a husky voice that suggested the traces of a cold.
Royal began by apologising for going first in the debate: a prior commitment to travel to Madrid to meet Jose Luis Rodriguez Zapatero, the Spanish prime minister, meant that she would have to leave immediately after finishing her speech. But she promised that in the next debate she would go last (cleverly combining some impressive name-dropping, a pleasing nod to collegiality, and considerable tactical nous).
Royal then further disarmed her opponents by appealing to all the candidates, asking them to put aside their personal differences and devote their collective efforts to defeating the despised right in next year's elections. Her programme would be the Socialist party's programme, she claimed, drawn up by Francois Hollande, the dutiful party chairman (and Royal's partner), who sat nearby on the stage.
The rest of her 10-minute speech consisted of a checklist of snappy sound bites on subjects dear to the Socialists' hearts. She wanted to redress the imbalance between capital and labour, penalise profit-making companies that shifted French jobs abroad, and relaunch Europe as a political project strengthening social justice and aiding the developing world.
Declaring that France's democratic crisis was profound, the mood of the country morose, and the pull of the extreme right very strong, she concluded: "2007 will be the confrontation of two visions of France, two opposing concepts of how to exercise power: solidarity on one side against brutality on the other; equitable development on one side against liberal disorder on the other.
"We must beat the right and together lift our country back up again!"
Royal's speech, delivered without notes, was cleverly pitched and highly assured, but it was hardly vintage oratory of the kind regularly displayed by Nicolas Sarkozy, president of the ruling UMP party and most probable presidential candidate of the Gaullist right. But it was enough to win her warm applause, and in response to questions, Royal revealed that she was for a free, secular, republican education for all children, that she was against genetically modified foods and insecticides, and that she thought cheap rural housing a good idea.
Then, with a chirpy wave to the audience, she was off to Madrid, the media snapping at her stiletto heels. A somewhat bemused Lionel Jospin, the Socialist party's presidential candidate from the disastrous 2002 elections, replaced her on the stage. (Two weeks later, Jospin announced he wasn't going to run as a candidate after all, having failed to make any impression in the polls.)
Two hours of worthy - and dull - debate then passed before Laurent Fabius, another former prime minister, brought the audience back to life. Hunched ferociously over the podium, his bald pate vivid in the glare of the spotlight, Fabius earned wild cheers from the audience as he tore into Sarkozy, denouncing him as a "danger" for France and "the next poodle of the United States".
But Fabius also revealed flashes of the pent-up resentment that he - and the other elephants - clearly felt towards Royal. Once hailed as the political star of his generation after becoming prime minister at 37, Fabius was seeing his lifelong dream of becoming president snatched away. Here was a woman, younger, more junior, less experienced than he, who had shot to the top of the opinion polls without ever having cultivated a following within the party and without elaborating any clear ideas of her own.
In a political system in which longevity is often confused with legitimacy, Fabius clearly believed that the nomination should have been his by right: he was the modern-day heir of Francois Mitterrand, the only Socialist leader ever to have won a presidential election in the 48-year history of the Fifth Republic. Fabius urged party members to ignore the polls and summon the courage of their convictions to pick a candidate of the "real left". It was not difficult to guess whom he had in mind.
Two common refrains were repeated in the hall after the debate: the Socialist party - rather than any individual - had emerged as the clear winner; and Royal represented something original, something fresh, something inspirational. One old gentleman summed up Royal in three words: "She embodies hope."
No politician could wish for a more compelling endorsement.
Our childhood lives with us all our lives," Royal once told a television interviewer. Her own tumultuous - and at times tragic - childhood certainly appears to have marked Royal for life, turning her into the driven and resolute woman she has become today.
Born in 1953 in Dakar, the capital of Senegal, Marie-Segolene later grew up in France, in a village in Lorraine with her two older sisters and five brothers. They lived in an austerely Catholic environment, where duty rather than pleasure was the order of the day.
Her father, Jacques, was a devout and disciplinarian artillery officer whose only "vice" was occasionally buying records of Gregorian chants, which he would play to his family. The colonel had fixed ideas about his children: the boys must do their duty and serve their country (one of Royal's brothers worked for the DGSE, the French secret service, and in 1985 was involved in blowing up the Greenpeace ship the Rainbow Warrior); the girls must support their husbands while they did their duty and served their country. "My father always made my sisters and me feel that we were inferior beings," Royal said in another interview.
But the strong-headed Segolene was determined to make her own mark in the world. Defying her father's wishes, she won a place at the prestigious Sciences Po university in Paris, where her provincial manners marked her out from the bohemian left-bank crowd. When her parents' marriage broke up, Segolene, then aged 19, helped launch a legal suit against her father for maintenance. It took almost 10 years before the courts ruled in her mother's favour. Her father died of lung cancer in 1982 aged 62.
Some of Royal's siblings have contested Segolene's account of their childhood, saying their father was not such a monster as she has portrayed. However, Natalie Rastoin, general director of advertising group Ogilvy in France and a private adviser to Royal, has suggested that it was this "devastated family background" that forged the politician's character - much in the way that Bill Clinton's miserable childhood in Arkansas fuelled his determination to succeed.
"At one point in her life, during childhood, she had been unhappy and endured enormous injustices. In her home it was girls who learned to cook and the boys who went to study. But this personal history, which she overcame, gave her extraordinary resources," Rastoin told Le Parisien newspaper.
Her childhood certainly turned Royal into a feminist who ardently believed that women should be given an equal chance. As she later wrote in her book The Truth of a Woman, published in 1996: "The history of women is that of life and death, centuries of suffering, of heartbreak, pain, humiliation, and murder, of past and present mutilations. It is a history of endured violence, of hidden violence. That is why one can have the boldness to believe that women (if they accede to power) can help ensure this brutality recedes."
Being female does not appear to have been a handicap to her own career. Royal moved on to the Ecole Nationale d'Administration (ENA), the training school for France's elite civil servants. Here, she mixed with a remarkable generation of enarques, who rubbed shoulders with each other over the next two decades as they glided to the top of the civil service, politics and business. Her class, known as the "promotion Voltaire", included France's current prime minister Dominique de Villepin, Henri de Castries, the chief executive of the Axa insurance group, and Jean-Pierre Jouyet, the former head of the French treasury, who became a close family friend.
At ENA, Royal met Francois Hollande, the witty, politically ambitious and ferociously clever son of a Rouen doctor. They have four children, but are not married. According to Jouyet, it was Hollande, the dominant intellect of his class, who converted the conservative, Catholic Royal to the virtues of socialism. "He was the best of his generation. He was recognised by everyone as the most brilliant, the most talented," says Jouyet.
This glamorous pair quickly rose through the political hierarchy during the Mitterrand presidency: she became an adviser at the Elysee palace at the age of 29, a parliamentary deputy at 35 and a government minister at 38. Hollande pursued a parallel career in the Socialist party apparat, becoming chairman in 1997.
Jacques Attali, Mitterrand's chief of staff and the man who hired Royal, says that she had a very distinct personality, and was far from being a typical enarque. "She was non-conformist, she was deeply left, and she had a very, very strong set of values and priorities," he says. "She worked in the Elysee for seven years and learned the mechanics of the presidency. She will be an amazingly charismatic president who can represent France with strength and resist all intimidation."
As a junior minister for the environment, then education, and finally family affairs, Royal showed both a willingness to challenge convention and a sharp eye for publicity. She was the first serving government minister to give birth. Photographs of Royal and her young family soon graced France's glossy magazines. The young minister was also an eloquent advocate of environmental causes and family values on daytime television shows.
In 2004 she achieved a stunning triumph when she was elected president of the Poitou-Charentes region, in western France, the political backyard of Jean-Pierre Raffarin, then prime minister of the Gaullist right. As regional leader, Royal showed how she could exercise power, putting into practice many of the ideas that she had developed about "participative democracy".
Determined to show that politics could make a difference to her voters' daily lives, Royal's local administration paid for driving lessons for apprentices and subsidised the purchase of solar-power panels for local businesses. She helped the hard-pressed local Chabichou cheese industry win a coveted AOC trademark, significantly lifting its sales. Her supporters have described this as "Pointillist politics", after the school of painters who created images through the use of myriad small dots.
When the Financial Times interviewed her in Poitiers soon after her election victory she was already toying with a run for the Elysee but pledged allegiance to her partner and party secretary, describing herself as a Hollandiste.
"What is miraculous is that my ascension has not provoked his effacement. We have both risen. He has gained credibility because of the victories in the regional elections," she said.
She can no longer make that argument. Thanks to her dynamic campaign, Royal has totally eclipsed her partner, who in spite of being the Socialist party chairman has renounced his own presidential ambitions. At a party meeting at Nantes last month, the crowd of reporters Hollande was talking to dissolved and coalesced around Royal the minute she appeared. "I am living a tragedy," he said to the two remaining microphones.
The state of the couple's relationship is the subject of press speculation, with oblique suggestions of infidelities on both sides. Such are their hectic schedules that they would only appear to have time to talk to each other when one is driving the other to the train station.
Royal's rise has also sparked fury - verging on detestation - in some parts of the Socialist party. Some suggest she has put personal ambition above party loyalty. In Poitou-Charentes, disaffected former colleagues have denounced her belief in "participative democracy" as a sham, claiming she is divisive and dictatorial. The way she snapped at a young party member who asked an awkward question about her lack of ideology at a recent debate in Quimperle suggested that she was brittle and suffering a "crisis of nerves", her opponents claimed.
However, the lawyer Jean-Pierre Mignard, a close family friend and godfather to two of Royal's children, suggests that sexism and political jealousy account for much of this talk. He argues that Royal has had a highly unusual political career by appealing to the electorate over the heads of party insiders. Her refusal to spout the "habitual ideological abracadabra" has led some to believe that she is not sufficiently dogmatic. "She is not the candidate of the top of the party but its depths. That is a very astonishing situation," he says.
But he argues she is perfectly well qualified to aspire to the highest office in the land. What are her main characteristics? After a pause, he replies: "Will. Character. Application. She is like Winston Churchill - although she doesn't smoke cigars."
Mignard says it is time that France had a female president. "In this country there has always been a tendency to proclaim a principle - such as sexual equality - and consider that it does not have to be applied. It's very bizarre," he says. But he argues that Royal is every bit as capable as Chirac, Mitterrand or Pompidou at exercising power. "Just because she's a woman, some people seem to think she will confuse the nuclear button with the button on her vacuum-cleaner. That's sexist," he says. "I think that a woman in good health would be every bit as good as these men" - wryly referring to the fact that all three of these French political heavyweights suffered health problems in their latter years.
The irony is that - in some respects at least - Royal would seem to bear a striking resemblance to her estranged father. She has a fierce sense of duty and a manic determination. She also knows how to order men around. One can only wonder what the late colonel would have made of the idea of his once-favourite daughter ending up as France's commander-in-chief.
In a fusty town hall in the north-eastern Parisian suburb of Bondy, Royal is talking to several hundred supporters - and the ubiquitous swarm of journalists - about her "Desires for the Future". This is the name she has given to her experiment in "participative democracy", encouraging ordinary citizens to submit their ideas about how the country should be run to 470 local committees and a website run by her supporters (including her oldest son). Royal has promised to publish the best ideas to harness the "collective intelligence" of the country. The project has aroused the curiosity of France's online internautes, spawning a mass of commentary on the blogosphere. There is a real buzz in the hall among supporters, who have been debating the issues all day.
Once the photographers have been stilled, Royal begins to address her troops. She stands in the middle of a circular stage, notebook and microphone in hand. Dressed in a smart beige suit with a white trim, Royal looks sensational in the early evening light that is filtering through the high windows on either side of the hall. There is agitation among the photographers whenever she sweeps back her dark brown, shoulder-length hair or glances up from her notebook to make eye contact with her audience.
Like a headmistress exhorting her staff to squeeze better grades from their pupils, she reads her list of priority subjects that need further examination. New ways must be found to reinvent the social security system to shelter people from the unjust disorder created by economic liberalism and competition. To this end, she calls for greater dialogue between company bosses and workers' representatives, claiming one of France's weaknesses is its comparatively low rate of trade union membership. "Employees will accept a certain amount of adaptability if they are involved in decisions," she claims.
She suggests that more power should be transferred to the regions, giving citizens (and local leaders like herself) more control over their own lives and communities. She urges her supporters to discuss whether changes to the tax regime could help promote the use of cleaner fuels. France should introduce "politics by example", learning from policies that have worked at the local level in France and elsewhere. She welcomes good ideas no matter where they come from. "Ordinary citizens can be partners in our ideas," she says.
Her contention is that reforms have failed in France because politicians have handed down "solutions" from on high without properly consulting the people. "My profound conviction is that we are preparing our future action by this participative democracy. We should not only talk to citizens at elections. They are citizens all the time and we should talk to them all the time. This is how we begin our democratic revolution by using this collective intelligence," she says. "Let's get moving."
Her discourse may have been rambling and inconclusive; it hardly amounts to a call to storm the barricades. But her speech is greeted by a standing ovation as her supporters chant in unison: "Segolene, President! Segolene, President!"
Royal's opponents have derided her attempts to build a "wiki-programme" as a hollow electoral gimmick, little more than a trendy copy of the citizens' councils championed by anti-globalisation campaigners from Porto Alegre in Brazil. "Desires for the Future" is just a cynical example of "cut-and-paste" politics that only highlights her own lack of ideas, they claim.
"Her genius is that she has no arguments," says Nicolas Baverez, the waspish rightwing commentator. "The core of her candidacy is her personality. It is all a question of marketing and image."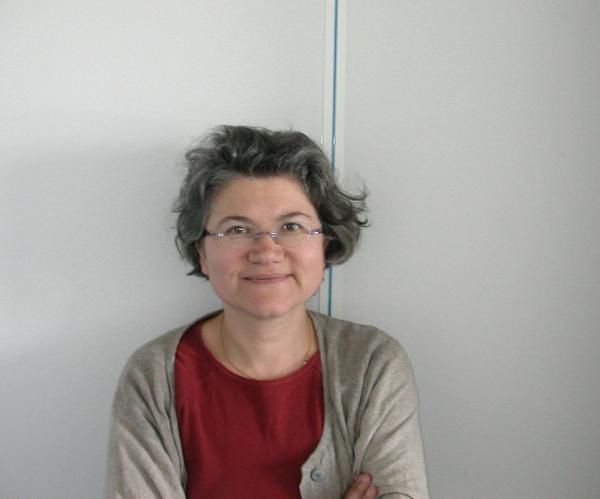 But Dominique Meda, a sociologist who has worked closely with Royal in rethinking the French social model, says that such criticisms miss the point. At this stage in the campaign she is talking about defining values rather than describing concrete policies, she is sketching out possibilities rather than circumscribing the debate. (It all sounds reminiscent of what David Cameron is trying to achieve within the British Conservative party.)
"She is not only developing a new programme but is inventing a new way of presenting things. This is radically modern," Meda says. "Traditionally in France you have had the technocrats, the enarques, who have devised their own solutions. But we are considering new approaches. These networks are very interesting, allowing you to collect and filter ideas."
Meda says Royal is intent on breaking down the doctrinal barriers between left and right, with the aim of giving citizens more freedom to choose. "Traditionally in France, liberty is a right issue and equality is a left issue. But we have to revisit this division. We want liberty within equality. We are trying to create a new synthesis between these two values, giving everyone the chance to make their own choices."
Like Sarkozy on the right, Royal is responding to voters' disillusion with the traditional ways of conducting politics. For the past 25 years, it seems, ineffectual governments have delivered little more than high unemployment (currently just below 9 per cent), low economic growth and deprivation in the run-down suburban ghettoes that erupted into riots last autumn. While Sarkozy is demanding a "rupture" with the failed policies of the past, Royal is calling for a "democratic revolution".
The spectacular Ariege region, nestled in the foothills of the Pyrenees, claims to be the most socialist in France: it boasts more party members per capita than anywhere else in the country. It is to this terrain of lush green fields, craggy hills and towering castles that Royal has come to spend her 53rd birthday campaigning for support ahead of the Socialist party primaries.
After a delayed flight from Paris to Toulouse, she speeds through the countryside to attend a reception at the local party's tiny offices. Later, she goes to a ceremony to mark the 33rd anniversary of the assassination of Salvador Allende, Chile's Marxist president. After listening to a taped history of Allende's political struggles describing how Chile's "dream turned into a nightmare", Royal places a red rose in a memorial vase in Tarascon's rue Salvador Allende, and sweeps off in her cavalcade.
It is at two big rallies that day that her skills - and limitations - as a public politician are most strikingly displayed. On occasion, she demonstrates a rare capacity to connect with ordinary people. But she seems to generate chilly respect rather than genuine warmth from the crowds.
In nearby Lavelanet, Royal makes her standard stump speech calling for a renewal of the country's political system to enable France to adapt to globalisation. She talks about shifting power away from Paris, handing more initiative to local governments, penalising cynical corporations that shift jobs offshore, subsidising small businesses, and investing massively in human capital.
There is respectful, if not ecstatic, applause for Royal's efficient, but rather abstract, speech. But four local people are then called upon to describe what life is like in the region, giving Royal the chance to interact more directly with the public. One middle-aged woman stands up and nervously explains her plight. She is a divorced, unemployed mother of four who has worked in the textiles industry but has few prospects of finding a job with so many local companies on the verge of collapse. The costs of transport, food, and petrol are all rocketing. "I am in a very difficult situation," she says.
As the woman is talking, Royal watches her intently, oozing evident sympathy in a way that no male candidate could ever emulate. Everyone in the audience knows that Royal has four children herself and has suffered hardships, even if she has no magic wand to heal the woman's woes. "Thank you for your courage in talking about this in front of everyone," Royal replies. She vows to strengthen the social security system, create retraining programmes for women who are disproportionately affected by unemployment, and redistribute wealth more fairly.
She does not project the image of a monarchical president so much as that of a sympathetic political agony aunt. Her short intervention clinches the deal with the audience, and she leaves the hall to great cheers, clutching a rugby ball and a red rose as makeshift birthday presents.
Later that evening, the tireless Royal addresses some 500 party members in a run-down sports hall back at Tarascon. The debate is about democracy. Royal makes a worthy speech, invoking the great gods of the French Socialist movement, such as Jean Jaures, Leon Blum and Francois Mitterrand. Socialism is a refusal to resign yourself to a preordained fate, it is a moral route map, it is an ideal, she says. Her speech ranges widely, skimming over subjects including the need to tackle France's democratic deficit by rebalancing its lopsided political institutions, and the dangers of climate change.
The audience's attention flags and many appear distracted by a maintenance man turning a squeaky handle beside the stage to open a window in the roof. But Royal retrieves the situation with a final flurry of jibes against the hated Sarkozy. The audience jumps to their feet, singing a spontaneous rendition of "Happy Birthday to You" as the local party bosses give her a small bust of Jaures.
It is dusk as she leaves the hall, trotting like a dressage pony, head erect, shoulders back, moving with precise steps towards a small over-lit room where the local party bigwigs wish to toast her birthday. It is a strange way to celebrate what is traditionally a family occasion, but it surely speaks about her utter determination to win power.
Can she win?
A good person to ask is Jacques Seguela, a committed man of the left, a former adviser to Mitterrand, and - at 72 - a legendary veteran of the French advertising industry. His view is that Royal can undoubtedly win the presidency, but that does not mean that she will. Royal must first outwit a cabal of opponents in the Socialist party. Then, she will have to outrun as many as 20 other candidates in the first round of the presidential elections on April 22. All elections are played out in the final 15 days of the campaign, he says, and candidates are vulnerable to events far beyond their control.
But Seguela says Royal has created a remarkable political brand, almost unwittingly benefiting from a "media bedazzlement". "She represents a new generation, she is fresh, she is beautiful. In a televisual and media society, the beauty, the look, is terribly important. Television listens with the eyes. When Segolene Royal smiles and looks straight at the camera and says something then people have confidence in her."
Chatting in his beautiful manor house on the leafy edges of Paris, surrounded by Asian antiques, the meditative Seguela suggests the race may well come down to a second-round run-off between Royal and Sarkozy. Even though he is sympathetic to the left, he concedes that Sarkozy is a far more experienced politician, a superior orator and a more effective debater.
But Seguela suggests that Royal could prove formidably difficult to defeat. "Segolene's strength is that she's a woman of the left who embodies the values of the right. That is a paradox but it is her strength," he says. "The French people want softness in form, but rigour in practice. There is something of Sarkozy in Segolene, but there is no Segolene in Sarkozy.
"If there is a battle between the two in the second round she will be in a very strong position. In the first round, you rally your supporters. In the second, you must rally all the French. She has very great assets when it comes to rallying the whole country."
Would she be a good president?
Seguela runs his hand over his arched head. "That's unknown," he says.
By John Thornhill, European Edition Editor
Published: October 20 2006 15:47 | Last updated: October 20 2006 15:47
John Thornhill is editor of the FT's Europe edition.