We need a European public sphere in which the citizens of all member states can access the information they need, discuss the issues together and make their views heard... (MW, 18-19/01/2007)

Berlin 18-19 January 2007
Our culturally diverse Union of 27 member states is facing major challenges in a fast-changing world. To meet these challenges together, and to move the European project forward, we need a European decision-making system that is simple, effective, transparent and – above all – democratic.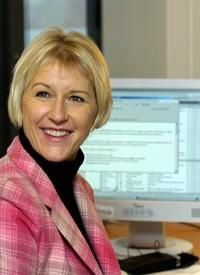 Healthy democracy at European level requires genuine two-way communication
between the people and the policy-makers. We need a European public sphere in which the citizens of all member states can access the information they need, discuss the issues together and make their views heard in dialogue with the decision-makers.
To create that European public sphere and make it work is a task well beyond the abilities and resources of any one institution or government. It will take the combined efforts of all the EU institutions, all the member states and the whole of civil society – working in a genuine partnership. We have to do the job together.
How exactly should we go about it and who should be responsible for what?
That is the subject of this conference. It brings together all the key players – all the potential partners – and its conclusions will form the basis of a final report to be published next spring. I therefore wish you a very stimulating and fruitful discussion.
Vice-president of the European Commission
Responsible for Institutional Relations and Communication Strategy