In the short run at least, Mr Sarkozy's arrival on the European scene has been welcomed in many national capitals. Mr Barroso praised his energy... (Financial Times, 24/05/2007)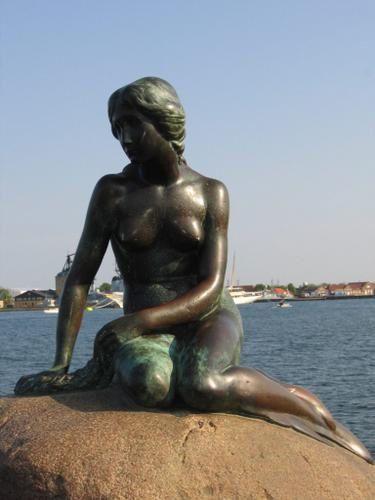 Sarkozy tells EU to get tough on trade
Nicolas Sarkozy, French president, last night warned the world he expected Europe to take a much tougher stance in global trade talks and that he would not allow his country's farmers to be sold "at the lowest possible price".
On his first visit to Brussels as French leader, he also called on Europe to "protect" its citizens, buying them time to adapt to the pressures of globalisation.
His comments suggest Mr Sarkozy will pursue an assertive French agenda in Europe, which could put him in conflict with free traders including Angela Merkel, German chancellor, and Gordon Brown, incoming UK prime minister.
Mr Sarkozy's passionate defence of French farmers will concern Europe's trade partners, who hoped he might be more flexible in his approach to cutting EU farm tariffs than his predecessor, Jacques Chirac. The new French president has previously criticised the European Commission for offering too many concessions on agriculture during world trade talks and last night he said: "It is goodbye to naivety."
He said he would not allow cuts to support for European farmers while their US counterparts benefited from the same policies, adding: "I'm not going to sell agriculture to get a better opening for services."
Europe's defence of its agriculture sector has been blamed by other countries for the lack of progress in the Doha world trade round, but Mr Sarkozy said he was not going to be "boxed in" if others failed to make reciprocal offers.
Meanwhile, he hinted that he expected Europe to take defensive measures against globalisation generally, a view that clashes with the "open Europe" message of his host, José Manuel Barroso, European Commission president.
"Europe has to protect its citizens, not worry them," Mr Sarkozy said. "Europe has to prepare itself for globalisation - it can't just be overtaken by it. Globalisation can't be a Trojan horse in Europe."
Although Mr Sarkozy's allies deny this approach amounts to protectionism, Mr Barroso sent out a thinly veiled warning of the risks of going too far down that route. "Fortress Europe would be bad for our economy and all of our people," he said.
In the short run at least, Mr Sarkozy's arrival on the European scene has been welcomed in many national capitals. Mr Barroso praised his energy and said he had the ability to build a "modern France, a confident France".
Mr Sarkozy said the priority for Europe was to settle its protracted constitutional wrangling and to agree the outline of a new "simplified" treaty at a Brussels summit next month, focusing on updating the EU's rules and institutions.
The French president said he would not raise the highly controversial issue of Turkey's future membership of the EU until after the institutional debate was settled. He said he continued to oppose Ankara's bid for membership but declined to say what France would do about accession negotiations, begun in 2005, arguing there would be ample time later to discuss "the borders of Europe".
He also promised an initiative to strengthen the eurozone's "economic government" but said he was not challenging the independence of the European Central Bank.
By George Parker in Brussels and Adam Jones in Paris
Published: May 24 2007 03:00 | Last updated: May 24 2007 03:00