In Berlin, Mr Sarkozy praised the Franco-German relationship as "holy" and said that ending the EU's "paralysis" was a top priority." (Financial Times, 16/05/2007)
Sarkozy to make global warming a priority

Nicolas Sarkozy, sworn in as the 23rd president of the French republic on Wednesday, has promised to make global warming and human rights the top international priorities of his five-year term.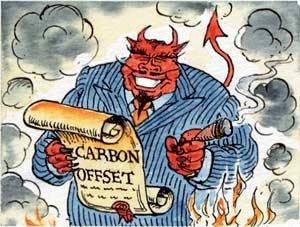 He sharply criticised human rights abuses in China, Russia and Darfur during his election campaign, and seems almost certain to appoint Bernard Kouchner, the Socialist former health minister, as foreign minister with a brief to promote France's universal values abroad.
In his inaugural address, Mr Sarkozy said he would also press the European Union to do more to protect its citizens from the ravages of globalisation. During his campaign he called for a more protective European trade policy and a more muscular defence of industry.
"I am going to fight for a Europe that protects, because the meaning of the European ideal is to protect the citizens of Europe," he said.
A few hours later, Mr Sarkozy set off for Berlin where he held his first foreign meeting with Angela Merkel, Germany's chancellor.
In Berlin, Mr Sarkozy praised the Franco-German relationship as "holy" and said that ending the EU's "paralysis" was a top priority."
The first matter of urgency is to get the European Union out of its current paralysis," he said. Mr Sarkozy also said there was "no time to lose" in deciding on the future of EADS, the troubled European aerospace and defence group.
Earlier, in his inaugural speech, Mr Sarkozy also signalled a new engagement with Africa, proposing the creation of a Mediterranean Union linking Africa and Europe more closely.
"In turning our back to the Mediterranean, France believed it was turning its back on its past. In fact, she has turned her back on her future because the destinies of Europe and Africa are incontestably linked," he said.
Analysts said Mr Sarkozy was likely to follow a far more pro-US foreign policy than his predecessor, Jacques Chirac.
But in a glittering ceremony in the Elysée palace, Mr Sarkozy said his main duty was to re-energise the French economy and society and to rehabilitate "work, effort, merit, and respect".
France could not afford to remain immobile in a fast-changing world, he said. "Never has opposition to change been so dangerous for France," he said. "I do not have the right to disappoint."
Mr Sarkozy will soon unveil a streamlined government to implement his reform programme.


By John Thornhill in Paris and Hugh Williamson in Berlin
Published: May 16 2007 12:24 | Last updated: May 16 2007 20:51